I have not posted any progress pictures so far on my Hogwarts Crest, so I thought I would do that. This one is very slow going as it is at my parents' house, so I only get to work on it when there is time there. This means that I typically am only able to put in 3 or 4 lengths of floss per week in. Add that to the fact that this one also took an 18 month hiatus, and you have not much progress. Oh well, I still really like this one :)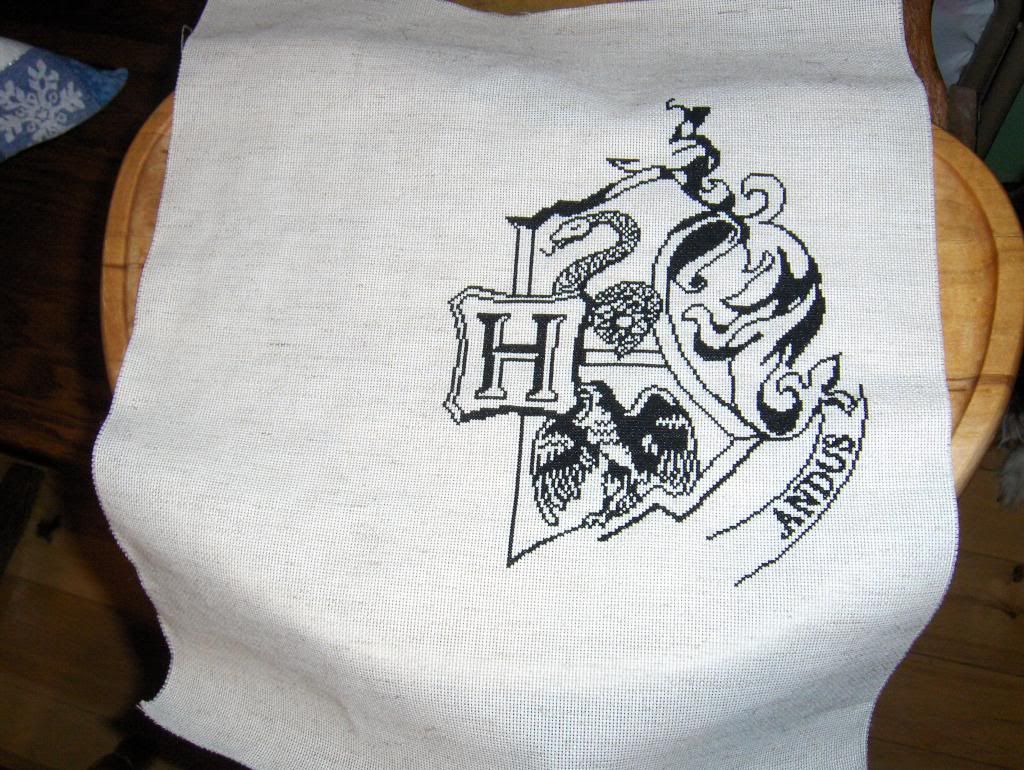 I am starting with all of the black outlining, just because it is easier to only have to deal with one color at a time with the way I have to store this one.
As for Beauty and the Beast, I actually feel like I did a lot this week!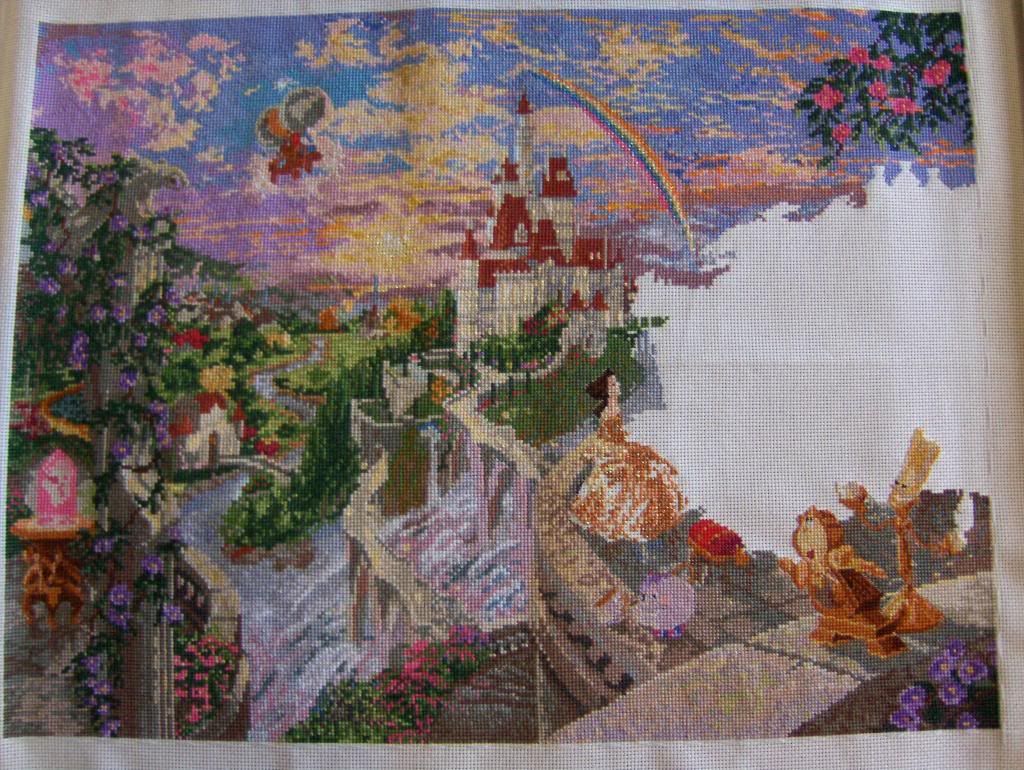 Lumiere has made an appearance, as well as the puppy footstool :) It was nice to stitch something with such vibrant colors as a change from all of the browns and grays I have been stitching with. The patio floor has been going pretty quickly so far, and on Lumiere's right side it is done up to the greenery. Lumiere still needs his flames, but those are blended with the pearly filament so I have put them off because I hate that stuff. I will try to do them this week.
Every week gets a little closer, and I am to the point now where I WILL finish this one. The end is in sight, so I have pretty much put everything else that I want to stitch at home aside so that I can have a major finish hopefully fairly soon. I love looking around on different forums and reading other blogs to see what other people are working on because it motivates me. There are so many different things I want to stitch, but I already have so many WIPs that I need to finish one or two before I start any more. Who knows why I like to choose hobbies that take FOREVER? :) Not me, but I sure do love this one!