So I took the week off from working on Snow White so that I could actually get a little done on something else. This week I decided to work on my Blackwork Sampler - It's called Save the Stitches and it is by Elizabeth Almond. It is a free pattern available on her website,
blackworkjourney.co.uk
. I am doing mine in blues, because I love how a deep blue looks on white :) I was able to work on this at the EGA meeting this week, which was fun.
Here was my last update: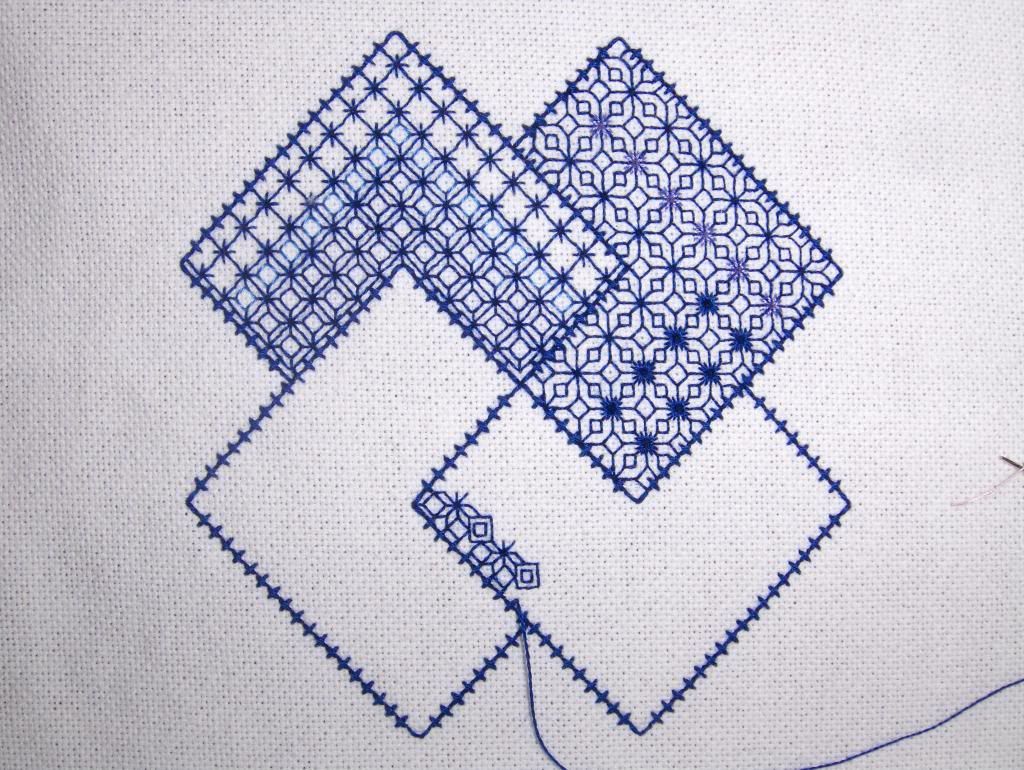 And here is where it is today:
The blackwork stitches up so much faster than cross stitches do, and it's fun to figure out a good way to work across the pattern. I had a lot of fun with this, but I think I am ready to go back to Snow White this week. :)