It was a busy week this week. My son turned 1 and we had his birthday party, my husband and I went out on a date (yay!), and I was sick for part of the week so we went to bed at the same time as the kids most nights. Still, I was able to stitch Lumiere's flames and almost finish Belle's dress, and I got just about all of the blues on the Beast done. Just gotta keep plugging away, I suppose! And now that I am just about done with the pearl filament and partial stitches, I am hoping it goes really quickly.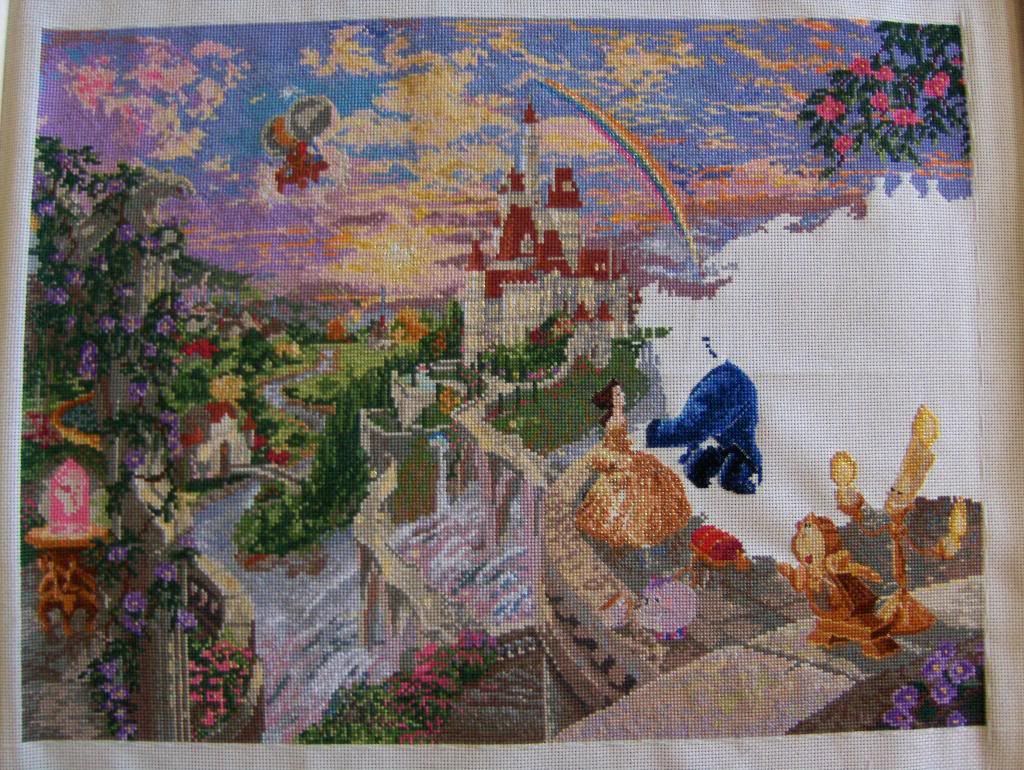 I also started that Blackwork Sampler from
Blackwork Journey
. I am doing mine in blues and a little bit of purple. I really didn't have much time to stitch on this but I couldn't resist putting in just a little bit :) Here is the outline for the first block:
I am stitching this on a 28 count white evenweave that I picked up at Joann's. I will have to make a couple of alterations as I go to make it fit the fabric a little better - mostly instead of making the sampler 6 blocks tall and 3 blocks wide, I will make it 5 blocks tall and 4 blocks wide. It will also give me 2 extra blocks to fill in as I want, with other filler designs I find that I might like. I will probably only update this one once a month, since that is how often she will be releasing new steps. I am very excited to try this new style of embroidery!