My 28th birthday was this last Wednesday, and it was a wonderful, lazy day. My mother in law took both of my kids to the airport to pick up their great-grandma (a surprise for her!) so I had the day off for most of the day. :) My husband was working on a side-job close by, so I brought my stitching to where he was and just sat in the sunshine and stitched for ~4 hours, almost uninterrupted! Then of course I hardly got any done the rest of the week after that, but I was able to get in almost 1400 stitches on Snow White throughout the week, and I did one more section of the block on my blackwork sampler. I will post pictures of that once that block is finished.
Here was Snow White last week: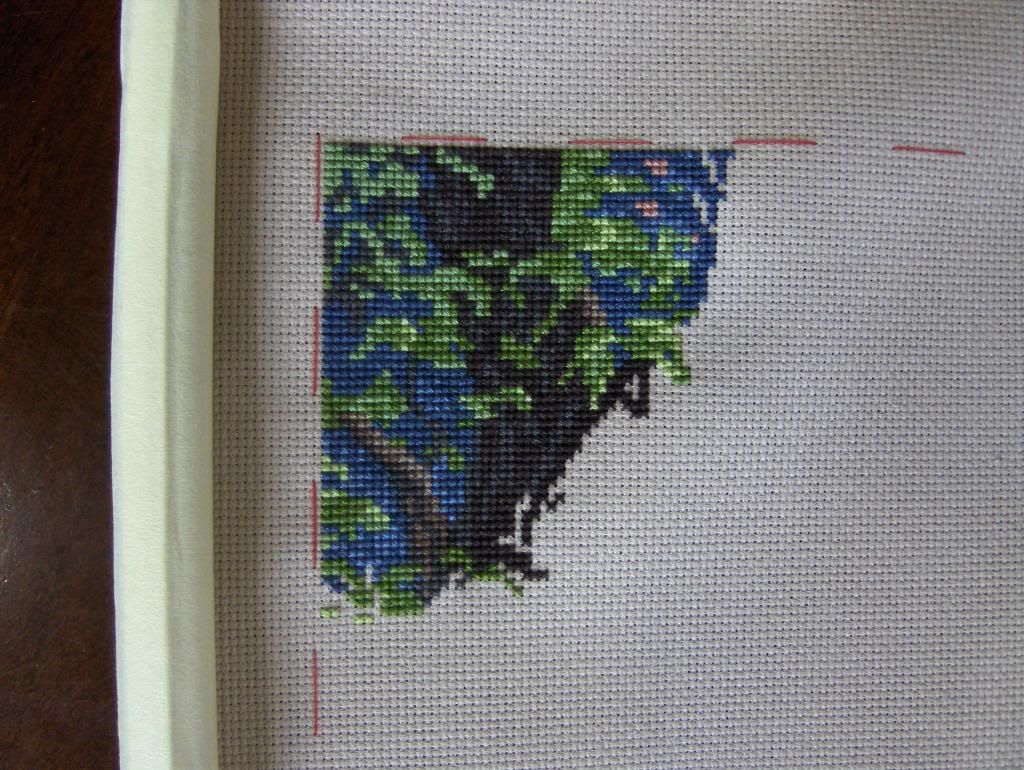 And here it is now: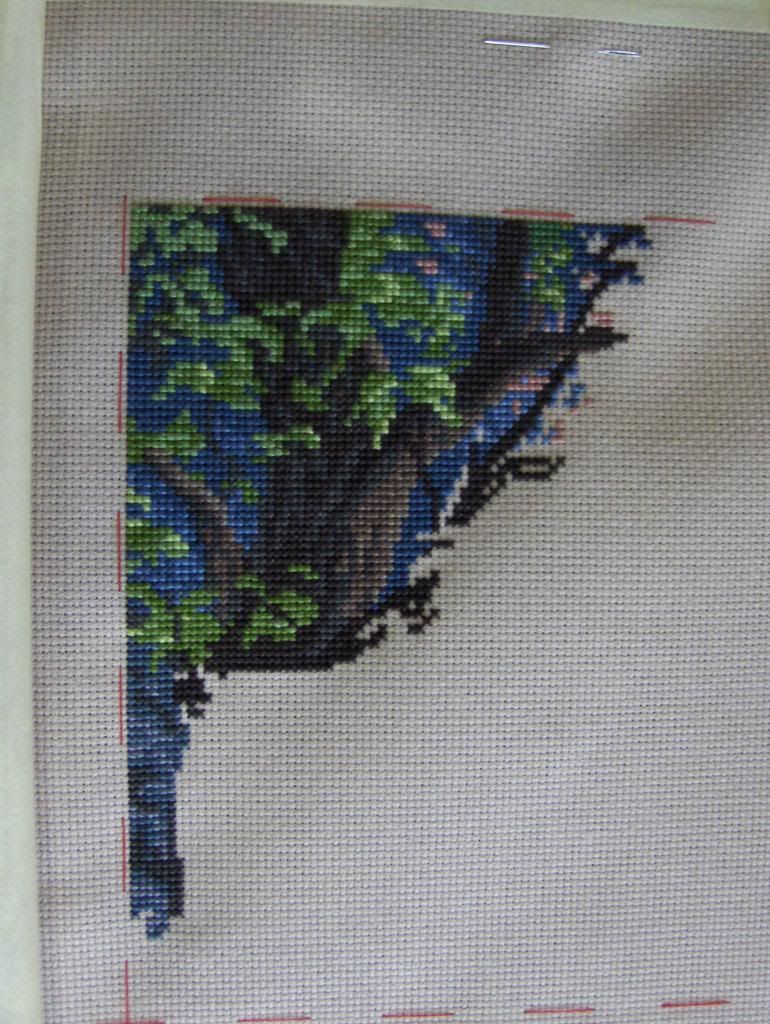 Not a whole lot more done, but it is coming along quite nicely, I think :)
Also, I saw this week that over at
Gadget's Joyful Page
she is also working on this one. She is great at working on things in a rotation schedule, so there will probably not be an update on it every week but it's still fun to watch someone else's progress on the same piece. And she started in the middle and is working out so it's a different area than I have done.
For my birthday, my husband and I dropped off Beauty and the Beast at the framers. It should be done by June 4th!!! My sister got me the Epic Potter Pattern from
Cloudsfactory
for my birthday (talk about AWESOME!) and my mom and sister-in-law each bought me the Fantasia Disney Dreams kit, so I will be able to return one to Hobby Lobby and maybe order the Cinderella kit instead :) My stash is growing! Eek! But I work on it, so it's alright :)
Well, until next week, stitching friends! (And non-stitching friends, too!)