This week I don't have much to show except for my progress on A Princess Was Born. I did finish my mom's present but obviously I can't put pictures of it up until I give it to her :) And we didn't do anything in the backyard this week because my husband worked his 'second job': masonry. He works occasionally for a local guy when the guy needs extra help. It is great money so my husband doesn't mind. I think he actually prefers doing that and making money than working on the yard for free! ;)
Anyway, I was able to stitch for several hours over the course of this week - almost 2 hours at the Embroiderer's Guild meeting, a couple of hours after that the same night (woot, woot!) and then a couple of hours throughout the rest of the week while I finished catching up on Downton Abbey. Love that show. :)
So here I was last week: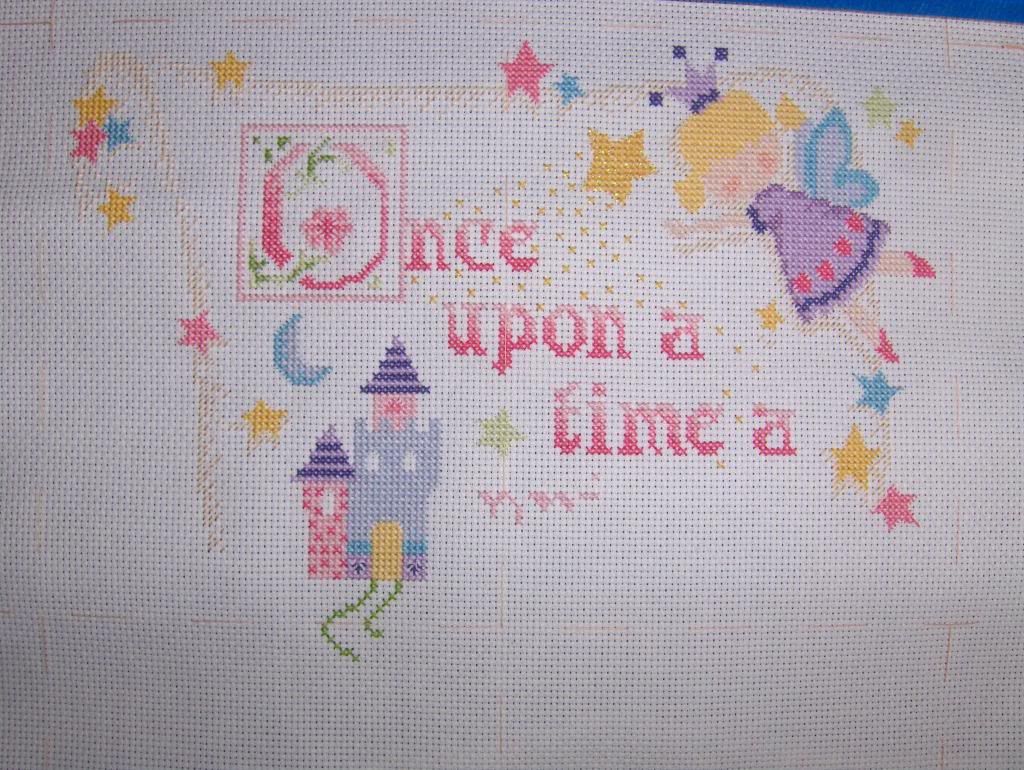 And today: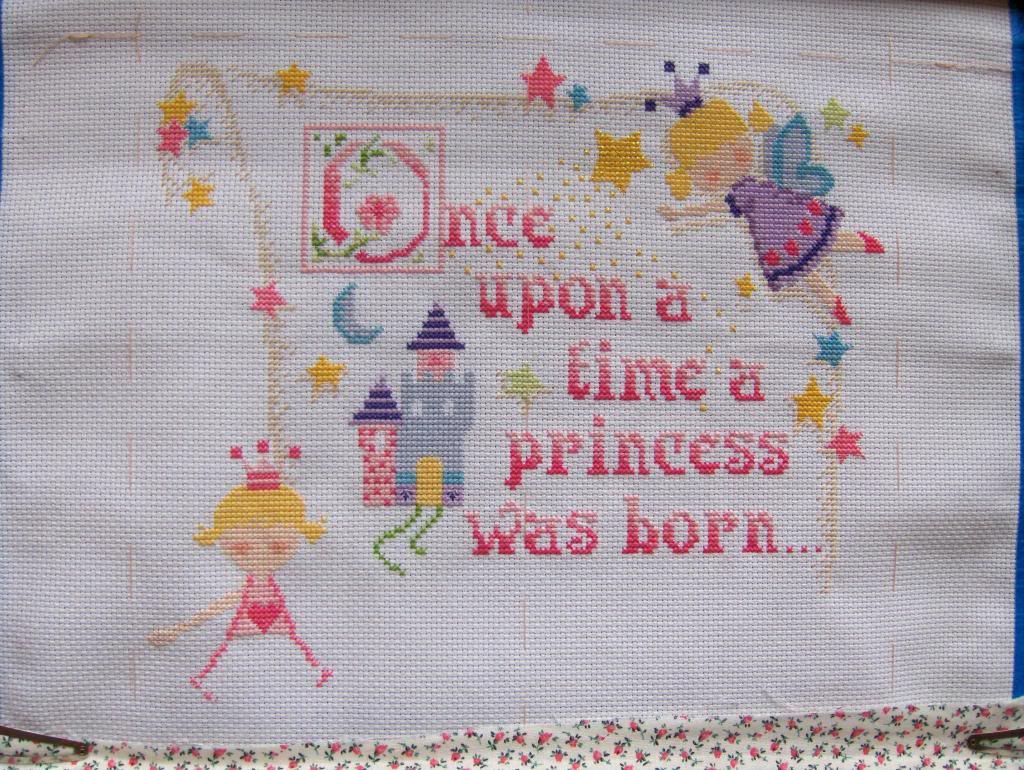 I met my goal for the week of stitching 'princess was born', did a little more of the tan half stitches on the right side, and even got started on the pink fairy :) I am definitely over halfway done now, so that is exciting. Like I said in my last post, I am ITCHING to get this one done so I can start on Snow White. I think I will make my goal to have this one done by my birthday on May 21st. Think I can do it?
Since I don't have much to say this week, I just wanted to look back through my progress pictures for this one. I think it's fun do see them all lined up once in a while. :)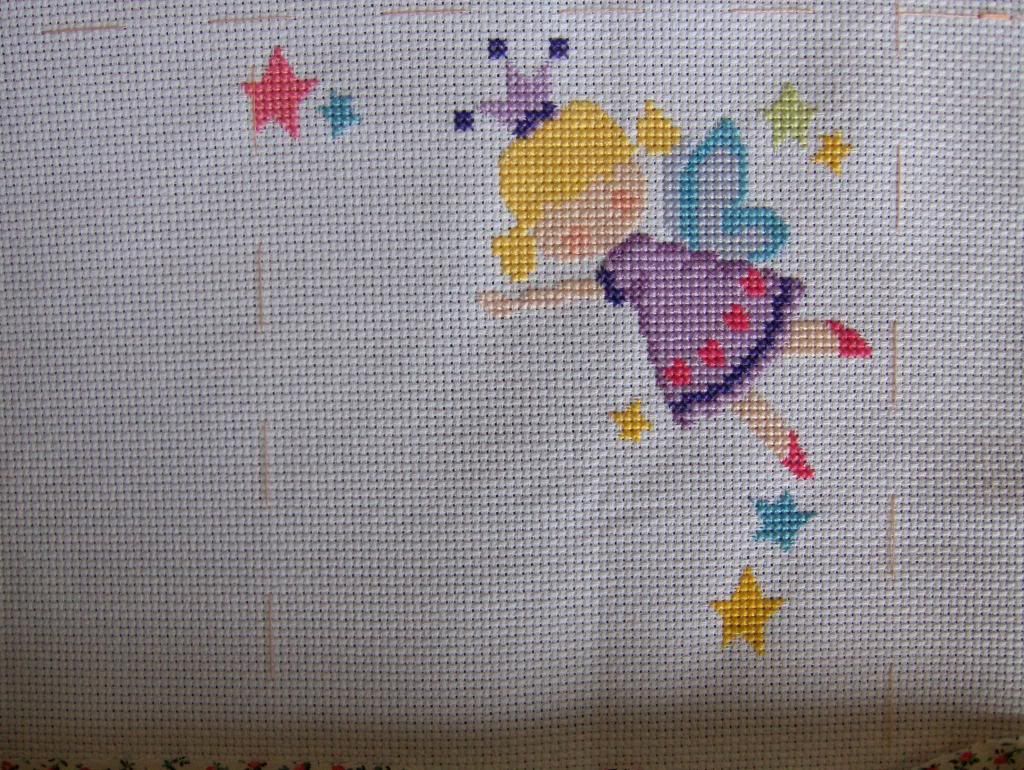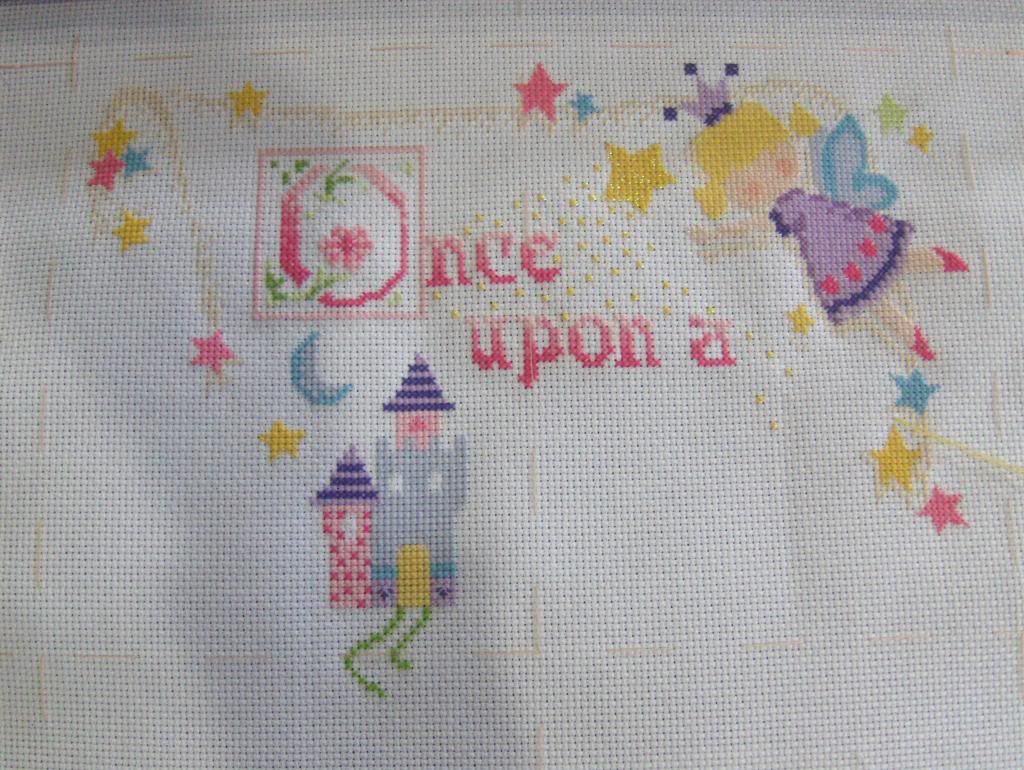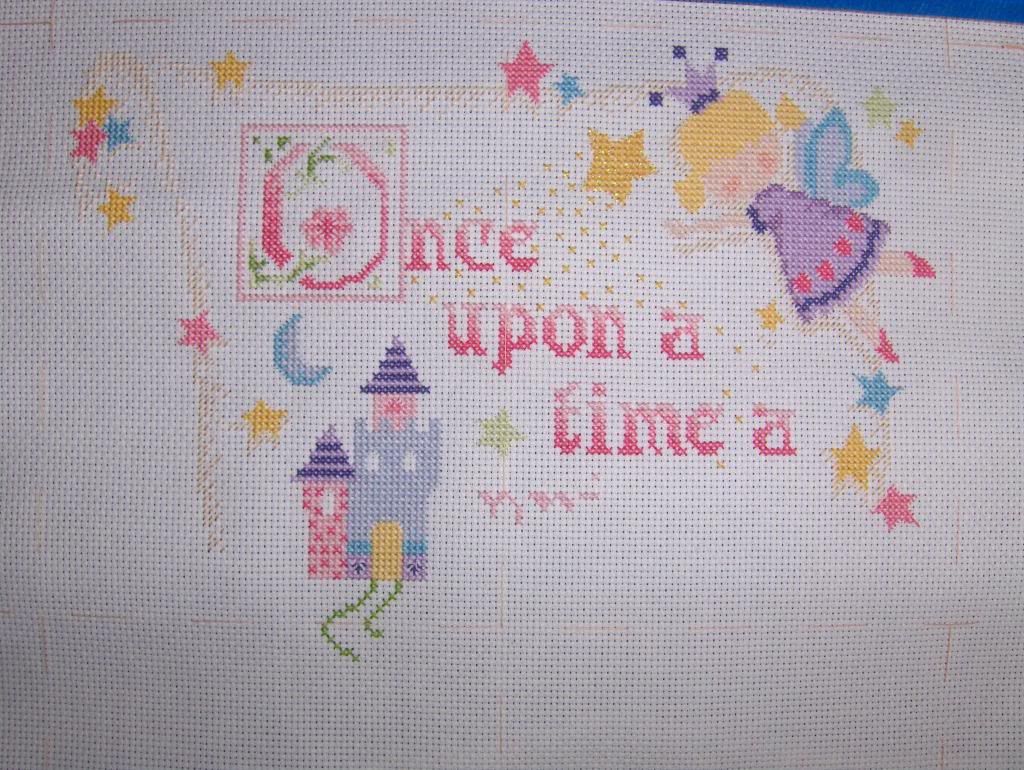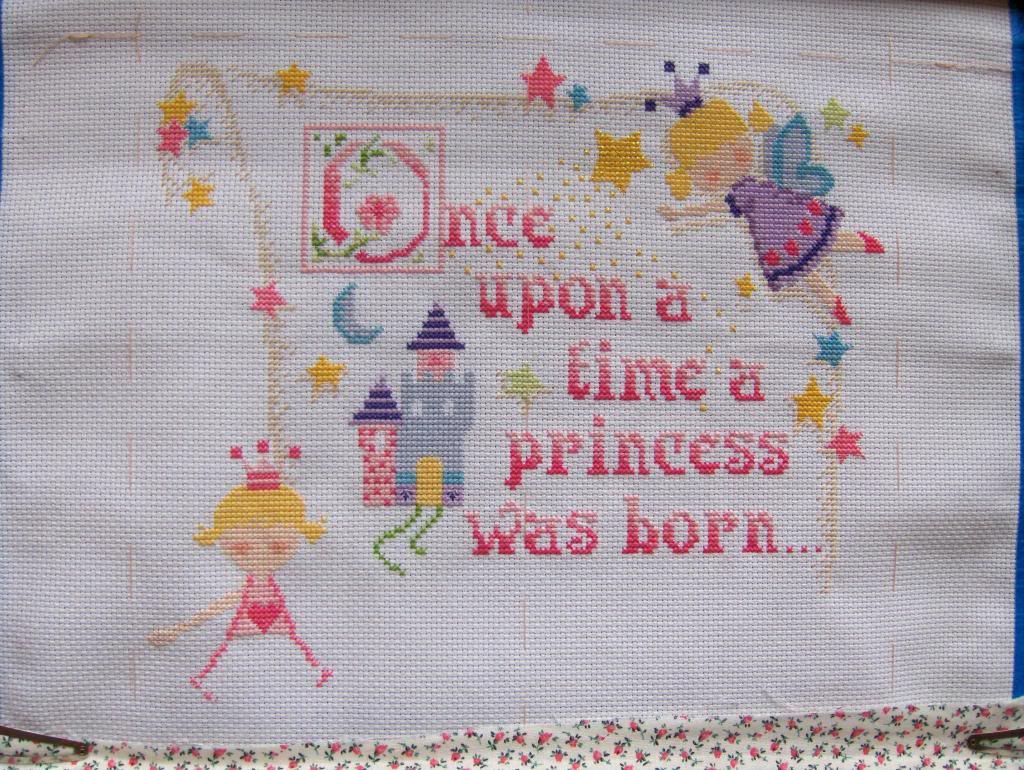 Alrighty, well that does it for this week! Thanks for looking!