I normally post on Sundays, but tomorrow is going to be CRAZY busy with Easter. My kids are going to look super cute though - I got a tiny suit for my little boy and my little girl has a beautiful pink sparkly dress to wear :) We will see some of my side of the family in the morning for church and lunch and then see my in-laws for the afternoon and dinner. Full day, but it should be a lot of fun. :)
Thankfully I was able to get some good stitching in this week (at least for me) because this next week is going to be a DOOZY! Sunday: Easter. Monday: My big housecleaning day and teach piano lessons. Tuesday: My only 'free' day, just mom's group in the morning. Wednesday: Teach Piano lessons, teach harp lessons, then off to a bridal shower. Thursday: Dress rehearsal for Friday: Orchestra concert. Lots of french music, which means lots of harp. Saturday: Rehearsal and rehearsal dinner for Sunday: Wedding for the girl who was my maid of honor, and I am playing harp for the wedding. I also need to arrange 2 more songs to play at the wedding throughout the course of the week and finish learning the Ravel piece for the concert. When it rains it pours, right? And after this next week things will slow down a little.
Anyway, here was last week's picture of A Princess Was Born: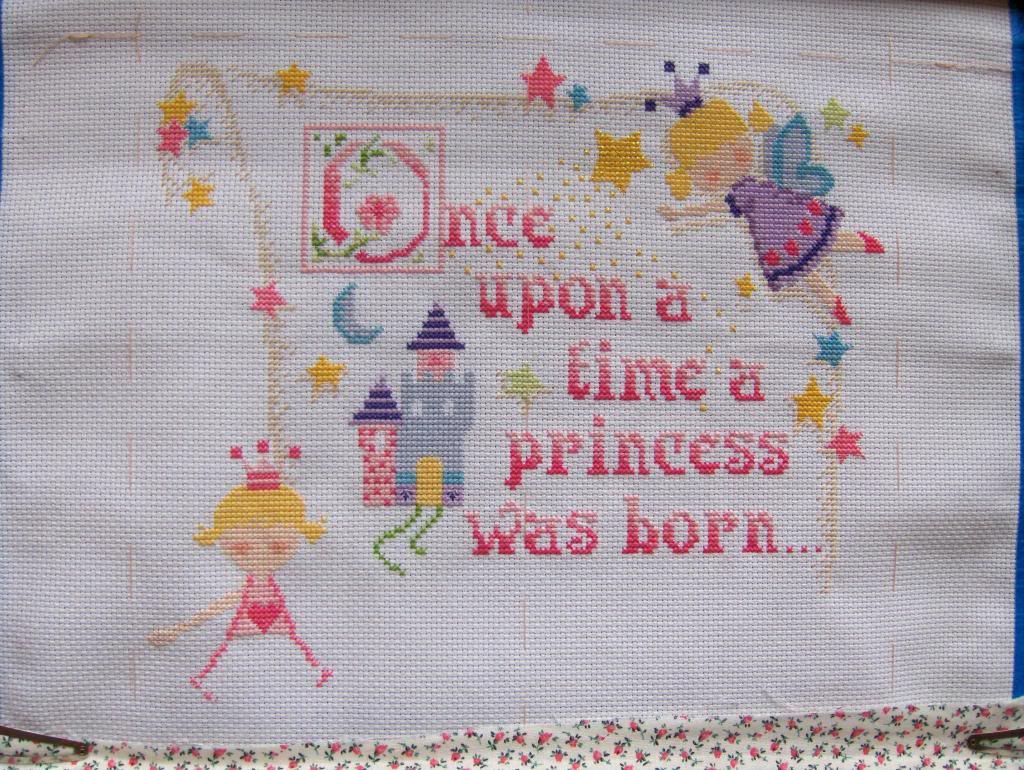 And this week's progress: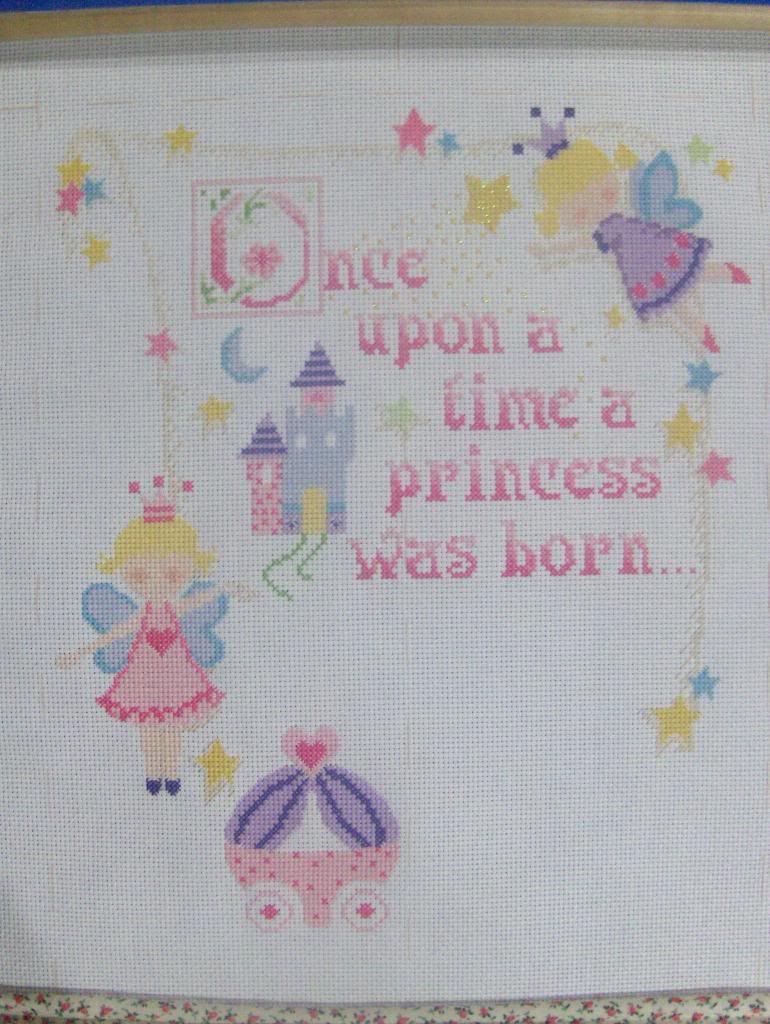 I finished the pink fairy on the left, did a little more of the tan half stitches, and did the whole carriage. That means the last major element is the pony, and then it's just finishing the stars and tan half stitches, the pink fairy's wand and the rest of the sparkles. Then I can do all the backstitch. There is a lot of that... It will make it so, so cute though :) And I love backstitch work.
I also found the buttons for my mom's present. I took pictures, but I don't want to risk her seeing what I made before her birthday. I decided I want to make something else small to match it though, so I will probably be working that out in my head this week.
Welp, I hope you all have a great Easter! And may your week be full of stitches :)