First of all, Happy Birthday to my husband today! Our dog's birthday is also today, and Happy Mother's Day to any moms out there! It's a good day :)
For Beauty and the Beast, I hit 2 big milestones this week: I finished an entire page! Lol obviously I have done more than a page worth of stitching, but now I have a completed page except for backstitch and french knots! I also.... wait for it... finished the castle!!! It has been this giant silhouette in the sky for-e-ver and I treated myself to something special this week and stitched it. I love, love, love how it looks. See for yourself: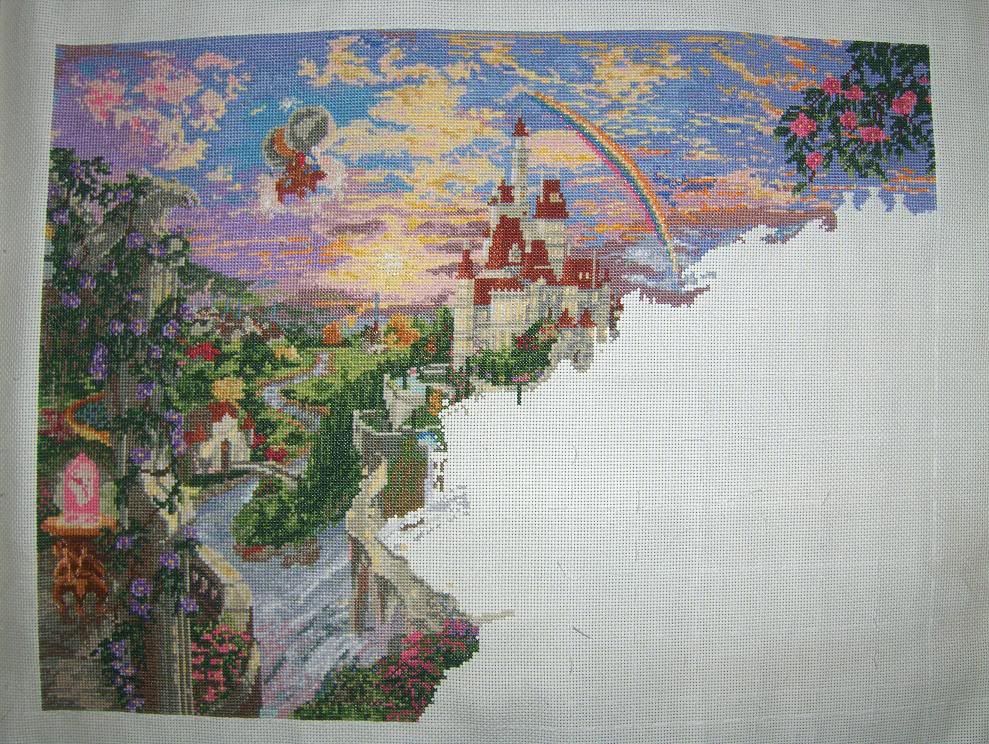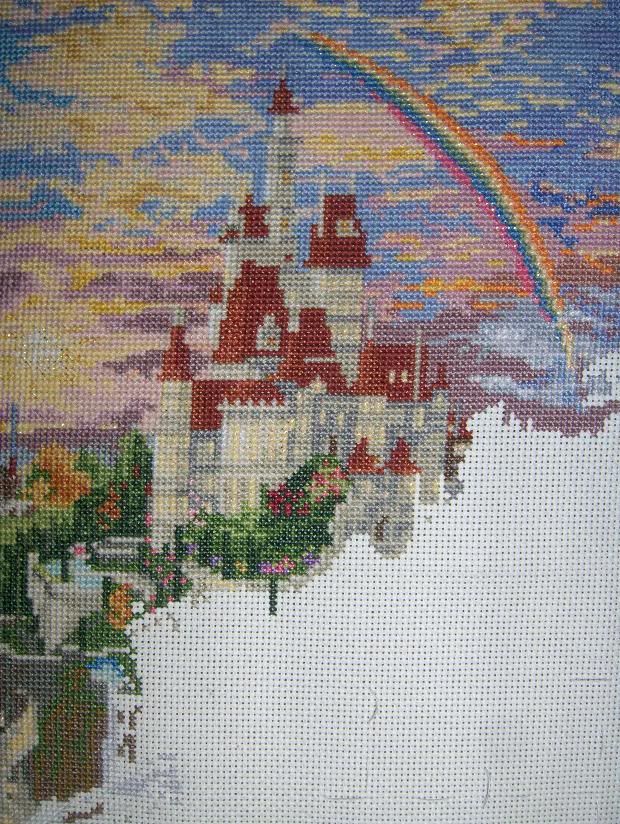 I have also decided that my personal deadline for this project is the end of July. If I can finish it by or before then, I can enter it in the County Fair! I have never entered anything into a fair, and I thought it would be fun and give me something concrete to work towards. I am currently on pace to finish by then, but I will try to step it up to guarantee it, and maybe even be able to get it framed. Wish me luck!