So this is exactly what it's going to be - just for fun. For the moment, I will probably be posting lots of cross-stitching stuff because that is what I am interested in. In the future, it could be a list of books I want to read, or other crafts I want to do, etc. etc. etc. but for now, cross stitching it is. :)
I'm not totally sure why I got back into cross stitching, but one day I just decided it sounded like fun. Of course, then I started looking at what patterns are out there and found out that Thomas Kinkade and Disney have put out a set of 6 patterns in the "Disney Dreams Collection", and it was love at first sight. I asked for the one called "Beauty and the Beast Falling in Love" for Christmas, and bought the one based on Snow White a little after Christmas. I haven't started Snow White yet, but I have been working on Beauty and the Beast since Christmas day. I have pictures of my progress every week since then, but to get you up to speed today I will only post weeks 1, 4, 8, and 11 (which is this week).
One Week Progress: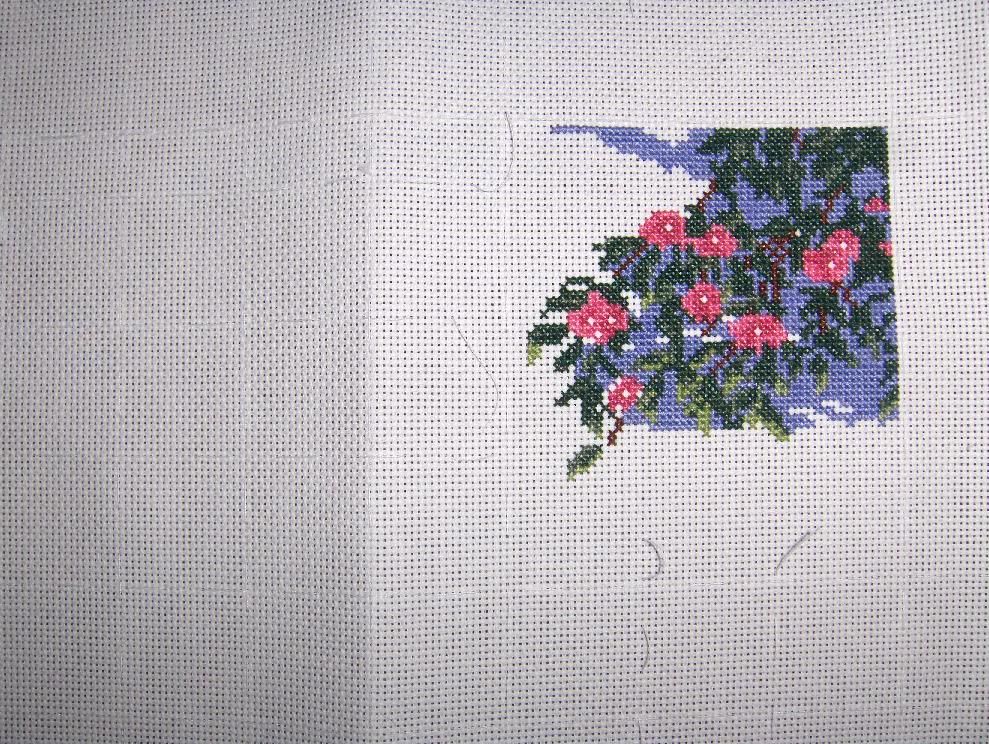 Four Week Progress: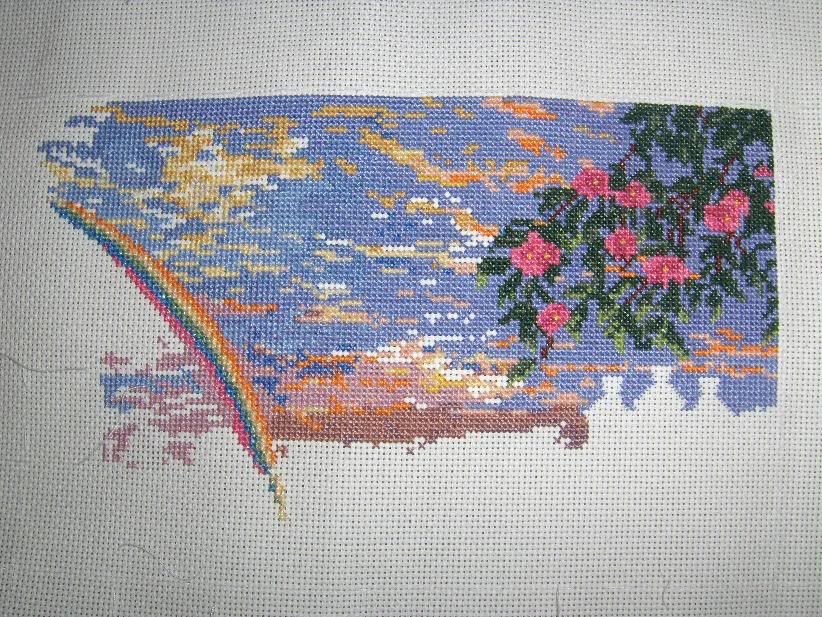 Eight Week Progress:
And where I am now, 11 weeks into it: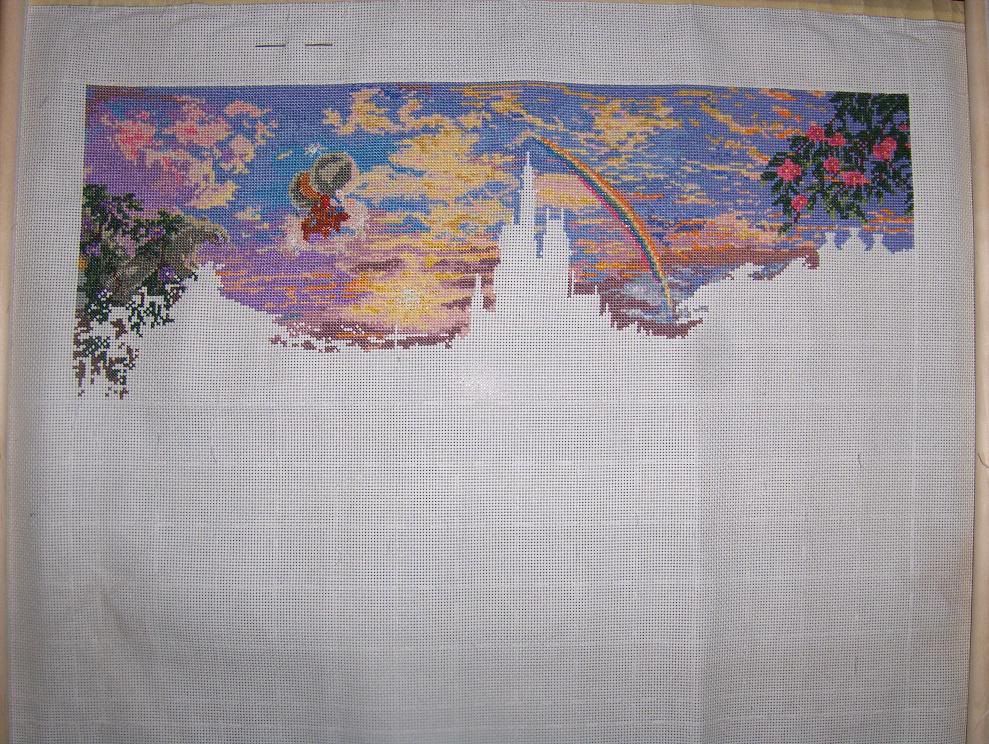 So far, I have done right about 20,000 stitches out of over 63,000, and that doesn't include backstitching or french knot flowers. There are hundreds of french knot flowers in this pattern.
No matter, I am thoroughly enjoying myself, and I hope to post pictures every week. Happy stitching!