I stitched... a bit... this week :) I was hoping to get the big urn and those flowers done this week, but I was able to do even more than that! Closer and closer and closer she goes: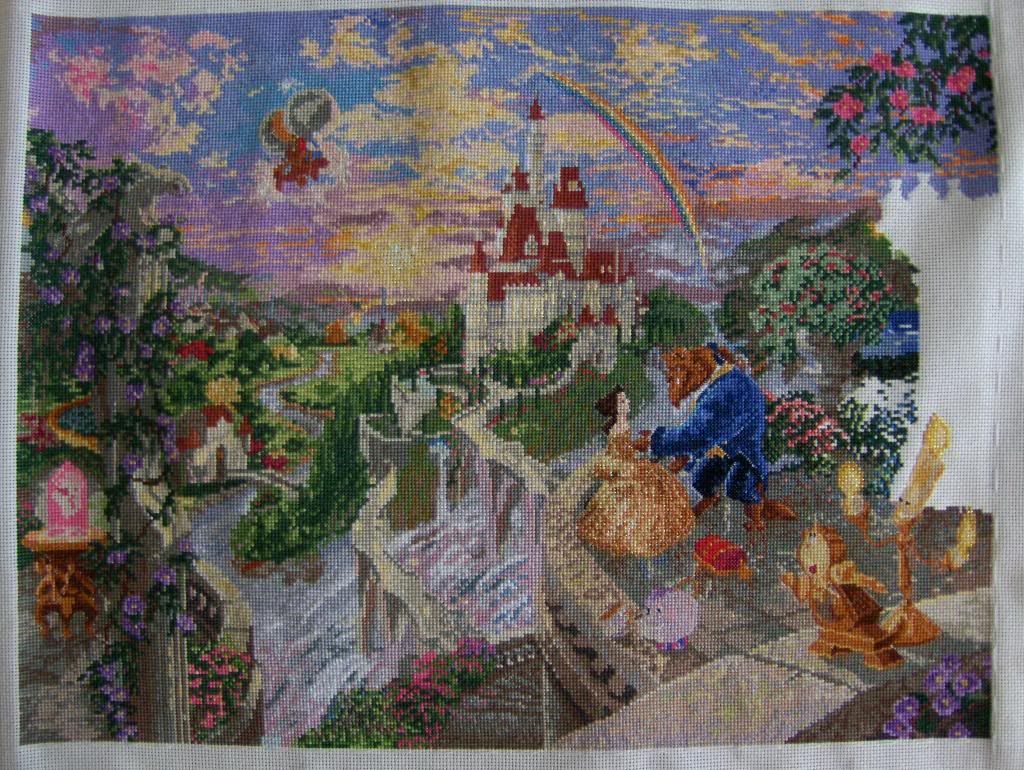 This week I will finish the greenery to the left of the lamp post, and then the final base stitching stretch begins :) Just the lamp post and the greenery to the right of it, and then backstitch! And then french knots! And then I have to figure out what I want to do for a border and such, but the pattern part of it will be done.
This has been such an amazing project to work on. Much, much more in depth than anything I have ever tried, and I am excited that I will finish it - I am not much of a project finisher in much of anything. Then I can start my drawn thread sampler and work a lot on the blackwork sampler. And of course I will probably start the "Once Upon A Time a Princess Was Born" birth announcement for my daughter... since she's 3 now... :) And I have Snow White and Little Mermaid and Sleeping Beauty still to do of these patterns... And and and and and - But all of that is on hold until this one is done!